Viral
Singapore Woman Seen not Wearing Mask
The Singaporean woman seen in a viral clip refusing to don a mask while at Marina Bay Sands last Saturday (May 15) is already facing a criminal charge over a similar offence allegedly committed in the same month last year.
The auntie who refused to wear a mask and challenged a Safe Distancing Ambassador for "not having a badge", was seen being confronted by the police.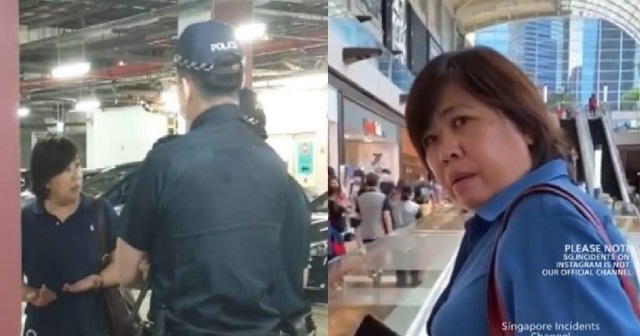 In a different photo, she was once again seen without a mask as the police questioned her at what appears to be a carpark.
This time the police did have a badge.